The Perri Family Business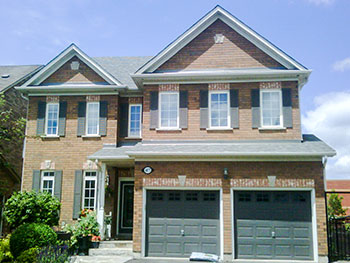 Carlo Perri is the president of Boston Roofing and Aluminum Inc., a company he started in 1989 to service the needs of the residential roofing market. Boston Roofing is renowned for its quality workmanship and problem solving skills, especially when it comes to a leaky roof.
Boston Roofing will solve any roofing problem you have, whether due to a leak, condensation, or ice back-up. There's no job too small. Call us and we will help you with any roofing issues you may have.
"Doing it right the first time around" has been Carlo's motto since he first started in business.
"Having a highly skilled workforce, using quality materials and giving great service is the key to staying in business over the long term" says Carlo, with a history of satisfied customers he's worked with over the years. "We stand behind our work."
Carlo is a perfectionist and is very particular about how a roof should be repaired or replaced and exercises a high degree of quality control. Put simply, he cares! "We do the very best job for our customers and they get great service and value for their money."
Carlo is a hands-on kind of person. He's not only the owner of Boston Roofing, but he's worked on thousands of roofs himself over the years. No one knows the roofing business better than Carlo. When you are dealing with Boston Roofing, you are dealing with Carlo himself. Please Contact Us today and we will give you our very best service. Guaranteed!